Top Tips for Winning Poetry Competitions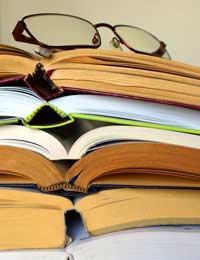 Whether you are an accomplished poet or just someone who scribbles the odd poem down at work, you can reap the rewards of entering many of the thousands of poetry competitions that are held each year. Many poets have actually made a career and become successful through entering and winning poetry competitions.
If you enjoy writing poems but have lacked the confidence to pursue your hobby, think again. As you scroll through the thousands of poetry websites or pick up the occasional poetry magazine, you will see that most advertise at least one poetry contest aimed at anyone who is interested.
So, instead of shying away from sending that masterpiece you have been keeping for the last few years; enter, apply or submit and you could win a worthy prize or even become the next Dylan Thomas or Jane Austen.
Here are some important tips to help you with writing, entering and winning poetry competitions.
Analyse Previous Entries
Although this is not always possible, you should try and research and analyse poems from previous winners. This will give you a thorough understanding of the level judges will expect and what sort of content and style often wins poetry competitions. Poetry veterans may scour at the thought of looking at other poems, claiming it ruins the whole creative process of poetry writing, however, there is nothing wrong with researching and reading other successful poems to help you understand the successful styles.
Abide by the Rules
Unless the competition firmly states that there is not a word count or particular subject matter, always stick to the rules of the competition. If the competition word count states 'No more than 300 words' do not submit a poem with 302 words, as this may get discarded. Most poetry competitions limit rules as it hinders creativity, however, you will usually find that there is a word count and sometimes a particular subject matter. So always read through the specification carefully and keep to it, otherwise the poem you have spent the last few days on may have been a waste of time and effort.
Check Your Work
One of the biggest problems poetry judges have with submitted poems are the simple mistakes that could easily have been rectified had the author checked their work. If you submit a poem that you have not checked and the judge comes across spelling mistakes, grammatical mistakes or any other kind of mistake they will discard the poem. A simple spelling mistake may cause the poem to become unreadable and will therefore be a waste of time for you and the judges. Read your work over and over again until it is free from mistakes.
Grab Attention
Your poem needs to grab the attention of the reader, which means you need to capture the interest of the judges with a combination of your writing style and content. The poem should flow sentence to sentence and engross the reader with its substance.
Enter Your Poems
Having written and checked your poem make sure you submit it. Judges and competition organisers often hear about great poems that never made it through because the author forgot to enter their poem or missed the deadline. Make sure you recognise the competition deadline and submit your poem accordingly, otherwise time and effort is wasted because of failure in entering the competition itself.
Above all, make sure you enjoy the process of writing and entering poetry competitions. A win from something you enjoy is far more satisfying than winning from something you dislike.
You might also like...