How to Spot a 'Phony' or Fake Competition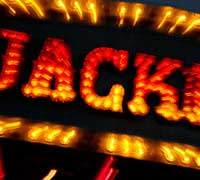 Competitions seem to pop up everywhere, offering prizes and promising large amounts of cash, but how can you tell which are legitimate and which are trying to take you for a ride?
Competition wins pop up in emails, automated phone calls and letters through the post all explaining that you are the 'lucky winner of a fantastic prize'. So, here are a few tips on how to spot the genuine competitions from the scams.
Are You a Comping Enthusiast?
Firstly, if you don't enter competitions and you receive a notification that you have won a competition, be extremely suspicious. These scams thrive on people who see that they have won a prize and immediately do whatever the message instructs to obtain it. Unfortunately, these people are the ones who loose out on their hard earned money. So, if you do not enter competitions and prize draws, yet you receive a winning notification either ignore it or, at the very least, do some research on the source.
If you are a keen competition participant and you receive a winning notification from a competition you don't remember entering, ensure that you check any records you have i.e. emails, phone calls, letters. That way you will know whether the notification is genuine.
A Little Research May Save You Money
The first thing to do when you are unsure of a winning notification from a competition is to spend a few minutes researching the competition and its source. This is simply entering the company or competition address into a search engine and seeing what appears. If the company name does not come up then it is likely that this is a scam as most legitimate competition companies have a website. This may not always be the case, however, its something to consider before replying.
Do Not Pay
The most important aspect to consider when receiving a prize notification is 'are they asking you for money' or 'inviting you to phone a specific number to claim your prize'. Before replying, think about what they are asking you to do to claim your prize. If you win a prize you shouldn't have to pay for it and therefore the prize is likely to be part of a scam. Competition scams will usually ask for a 'small admin fee', or 'to claim your prize just dial 0800…', and on rare occasions they may want you to send your bank details. This is all part of the scam, as once they have received the money the scam will disappear and the culprits will move on. The main rule, when considering a prize notification, is to never send money or personal details to receive a prize until you positive the competition is genuine.
Taking it Further
If, having researched the company, you still cannot decide whether it is a scam and you would like to find out if the notification is genuine, seek independent legal advice on whether to go a head with the prize. You can also contact one of the scam investigation agencies that can be found on the web, as they may know more about the company and competition. Another way to investigate is to flick through the competition forums. These forums are updated regularly with the latest scams and hoaxes.
Always ensure that the competition is genuine before you reply, otherwise you may loose, not only a prize, but a lot of money too.
You might also like...
My name is Atlaroja naku 15.00.000.00 vatchindi Ani naku message vatchindi nijamana kada
Roja
- 22-Feb-20 @ 5:47 AM
@None - it's probably not. Most prizes are not genuine. Just do a google search on the company and to see whether the letter is genuine or see if other people have complained.
Matta
- 18-Dec-17 @ 12:25 PM
I received a letter telling me I've won a prize how do I know it's qenuine.
None
- 16-Dec-17 @ 10:15 PM