Do People Really Win the Reader's Digest Prize Draw?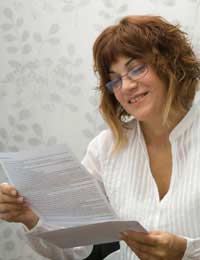 Reader's Digest prize draws are the world's most famous, but not always for the right reasons; whilst many are wowed by the lavish prizes on offer, many more are suspicious of whether anybody actually wins them.
Grand Master of Junk Mail
In many ways there shouldn't be any question about the authenticity of its prize draws. The Reader's Digest itself is a well-respected publication, which has been rolling out high quality general interest journalism since its foundation 1922. Although not as popular now as it once was, the Digest still manages to shift around 18 million copies and attract a readership of an estimated 80 million across the world.
Over its lifetime the Reader's Digest has been a ground breaker. In addition to its journalistic endeavours, it lays claim to inventing the condensed novel, pioneering prize draws and revolutionising direct mail marketing. However, its efforts in the latter two fields have tainted its revered reputation in many people's eyes, giving rise to a less prestigious title as the grand master of junk mail.
Direct Marketing and the Prize Draw
Many first experiences with the Reader's Digest don't begin with the journal itself, but with the receipt of an enticing letter informing them that are through to the last round of a prize draw. All the recipient needs to do to stand a chance of winning vast sums of cash is fill in the enclosed forms and send them back.
Invariably the win never materialises and the person finds themselves being lumbered with copies of the magazine they never wanted plus demands for payment. Ultimately they discover that by surrendering their contact information they have unwittingly become a target for the world's most unforgiving direct mail operation.
Can Buying the Reader's Digest Improve Chances of Winning?
This fiendish operation has been accused of using its cleverly orchestrated mail literature to infer that if the recipient took out a subscription or bought one the many mail order products on offer then they stand a good chance of winning the Reader's Digest prize draw.
This would of course be against all the rules of competition but this fact hasn't stopped people from ordering items they don't want in the misguided belief that the prize draw is fixed in such a way.
In fact this direct mail tactic has hoodwinked so many people out of money, and generated so many lucrative subscriptions, that the company was taken to court in 2001 to settle allegations of tricking the elderly into buying their products. The Reader's Digest must now make it clear that all entries stand an equal chance of winning whether or not accompanied by an order.
In the End, is it all Worth it?
But are all the frustrations tied up with entering a Reader's Digest prize draw worth it in the end? Do people really win?
People do win, but whether one takes out a magazine subscription or not, the chances of doing so are incredibly low. As a prize draw that is heavily advertised and runs over a long period of time, it attracts an incredible number of entrants. It is believed that a single entry stands a 1 in 17 million chance of hitting the jackpot.
The odds on winning are therefore even lower than the notoriously outlandish National Lottery jackpot, and that does at least offer the winner millionaire status.
So in conclusion, it seems that there are so many doubts about whether anybody actually wins the Reader's Digest prize draw because in reality so few people actually do.
You might also like...
I am very happy to see the new one for me
Krishna Kumar
- 28-Jan-19 @ 12:14 PM
girija guleri - Your Question:
It is very regretted to say that Iam custmer/member of reader digest from 1997 I was purchaged huge amount of products/ books of reader digest but my name has not been entered in prize list till date. why?
---
Our Response:
You would have to contact Reader's Digest directly regarding this question.
WinningCompetitions
- 9-May-17 @ 12:39 PM
it is very regretted to say that Iam custmer/member ofreader digest from 1997 I was purchaged huge amount of products/ books of reader digest but my name has not been entered in prize list till date . why?
girija guleri
- 8-May-17 @ 7:05 PM
Shanbhog - Your Question:
Too much of gambling factor should be done away with.More attention should be given towards improving readinghabits of people.
---
Our Response:
Many thanks for your comments.
WinningCompetitions
- 4-Apr-16 @ 12:03 PM
Too much of gambling factor should be done away with. More attention should be given towards improving reading habits of people.
Shanbhog
- 3-Apr-16 @ 9:52 AM
I have been with RD for at least 15 years or so. Whenever RD sends the offer of Sweepsteaks prizes my family members including my small daughter ridicule me at the sight of the paper "key" of that imaginary car ! I have to hide it from my family members. I wonder if any one actually ever received any prizes. Why don't you give the full address of any winner so that we may contact them ? Something appears to be mysterious.
Pandey
- 27-Feb-16 @ 10:53 AM
i riceve a later fro reader digest. say prize on hold pendingcontes committee reservation no. 6236 opportunity to win the $625.000 i belive .ican get that amoun. contek 012 2941612
kalai
- 23-Mar-14 @ 4:06 AM
Readers Digest I've been with them since the mid '80s What a rip off!! Luckily I don't get anything from them anymore. I've been promised prizes if I do this that and the other. Have I won anything - NO! John
kindredspirit
- 9-Jan-13 @ 1:29 PM
I have now stopped (for some unknown reason) receiving documents from RD. Actually I am glad now - what a waste of paper. Think about recycling. I was with RD since about 1987!!!!!!!! and got no 'Prizes'I don't think they exist. Thank God that I get no more rubbish from them. John
kindredspirit
- 9-Jan-13 @ 1:21 PM
Yes im one of those people who for 27 years bought readers digest products, some I wanted some I felt obliged to buy becaause I thought I was in with a chance of winning something more fool me. the envelopes came through the letterbox in ridiculous amounts till I got sick of it' the letters enclosed with them gave me the impression I was top of the tree in line for a big prize I sent them back with nasty comments written all over them and am glad to say they come no more readers digest is a con you have no way of finding anything about the main prize and in my opinion this company should be investigated in depth once and for all the cost of there products is extortinate and I will never deal with them again.
never again
- 20-Feb-12 @ 6:41 PM