Research Wins Competitions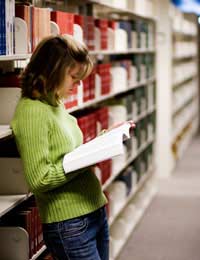 Challenges, games and sports are often easier to take part in with a little practice and research under your belt. Competitions are the same and some require research to improve your chances and help with winning prizes. Gambling is a well known competition that uses specific research and patterns from previous experiences to enhance chances of betting on the correct side, person or animal.
This doesn't always work and when it comes to gambling and betting it is almost always down to chance and luck. However, research can improve your odds slightly and this can be carried out in a number of ways and applied to several competitions. Apart from researching sports and the patterns over a period of time you can apply research to many of the competitions online.
Researching for Quiz Competitions
Some quiz competitions may ask you to answer questions on a specific topic, subject or area. This is when researching can come in useful. Having a good knowledge of the topic, subject or specific area of questions can allow you to improve your chances of answering correctly and winning a prize.
Research Past Entry Winners
It is sometimes possible to get hold of past and previous winners submissions of writing competitions. So whether you are entering a short story competition or a poetry competition try to locate the winning entries of the last few competitions to see the type of writing and topics that have been covered. Although you don't want to immediately copy or use these for your own use this can be a good way of understanding what the judges are looking for. There might be a pattern or a specific theme throughout the entries.
You can do this for most competitions such as photography competitions or drawing and painting competitions. Most competition organisers like to promote and advertise the winning entries to entice further engagement of the competition and increase entries. You can usually find the winners posted on the organisers website or through previous editions of a publication, which can be found at a local library or by contacting the company directly. Getting hold of these winning entries won't give you a guaranteed formula of winning but they will help you understand the level required, an insight into the judges minds and hopefully a head start against other people entering the competition.
Judges and the Organisers
It is also worth researching the competiton organisers and if possible the people judging the competition. If the organiser has a website scan through it to see what sort of business they operate. This won't give you much of an idea of winning the competition but it might help you get an overview of the people organising the competitions. It is also worth checking to see if the organiser owns or is involved with other companies or businesses. This, if nothing else, will provide you with further knowledge of the organisers and the possibility of finding further competitions to enter.
Although often tricky, try and take a little time researching the judges of the competition. The judges' information is not always made available but occasionally a short bio will be provided or information on the organisers who are quite often the judges.
You might also like...