The Growing Problem of Prize Draw Scams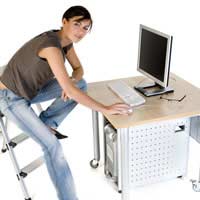 They are responsible for conning an estimated £100m out of UK residents each year but, despite wide publicity and government warnings, people just keep falling for the prize draw scam.
The Prize Draw Scam
Every day thousands of letters and emails are delivered into UK household letterboxes and inboxes, with bogus claims that the recipient has won a top prize of a large cash windfall or a gift like a holiday or a car. In order to claim their prize the householder is usually informed that they must first either send an administrative fee of between £10 and £40 or disclose their bank details.
Although the recipient will likely not have even entered a prize draw, the sender will claim that they were specially selected with their personal details having been obtained from a trustworthy source. If the 'prize winner' then sends the cash fee or sensitive bank details as requested then they will be passing them onto fraudsters and effectively into a web of organised crime.
A Nominal Prize to Pay?
Although sensible thought dictates that if something appears too good to be true then it usually is, an incredible number of people still continue to send off their cheques in the belief that the fee is a nominal price to pay for the eventual reward.
A raid on a PO Box address in Canada, used by one fake prize draw company, uncovered boxes full of UK cheques and postal orders made out for 'nominal' amounts. The hoard accounted for just a week's worth of post but with each cheque valued at between £12-£14 the total haul was between £300,000 and £350,000.
'Suckers List'
Dazzled by the tempting prizes on offer, many people respond to these bogus letters, emails or phone messages thinking there would be no harm in finding it if it really is true. However, according to the Office of Fair Trading, those that do often end up on a 'suckers list' with the result being their personal details are sold on to conmen across the globe. One single response could mean a future of being bombarded with letters, phone calls and emails tempting another reply.
The harsh truth is that it is never true - people do not win competitions they have never entered in the first place. It is always a con. If a consumer had really won a prize then they would never be asked to pay any money to collect it.
Government Warnings
Unfortunately people keep on wanting to believe the prize draws are real, and the problem has reached such an extent that the government recently launched a campaign warning people of the dangers of fake prize draws. Consumer minister Melanie Johnson MP highlighted the difficulties in policing such menaces, likening their constantly changing and breeding characteristics to those of computer viruses. For this reason the most effective way of combating the scams, she explained, was in making sure consumers do not send their money off in the first place. If nobody sent any money then the scam would not exist.
The Real Prize Draws
The scourge of fake prize draws has inevitably tarred the name of the 'prize draw' competition as a whole. There are nevertheless still many such competitions run by trustworthy UK companies and people should not be discouraged from indulging in this popular pastime but simply exercise due care and suspicion. Trading Standards, for instance, advises people to only enter comps run by familiar companies and to never send money up front.
You might also like...
Thank you for the information and comments, just received National Competition & Survey Entrants Register letter, it looks so credible, registered UK company address and all that!
Mandy
- 13-Mar-18 @ 10:38 AM
Hi today I have just received a letter from publication bureau gb and ni bout some cash prize claim
ROTTA
- 6-Feb-18 @ 7:30 PM
today i recieved a "reminder" letter to phone in and get a 4 digit claim code for a comp i entered months ago.. through NSPCO..National survey prize and competition office, po box, 224, herefordshire, HR9 9FN,or phone, 09061 573200, which i must say i did phone,and it cost me £27. for a 3 min call... only to be told a dud claim number... then i get a letter, saying i did not contact them, but my prize is Held... i only have to phone again and state my name, address, age, and bank details..... yeah right.. so anyone having these letters,just shred them..DO NOT PHONE CLAIM NUMBER.... IT IS A SCAM.
Ade
- 5-Dec-17 @ 10:55 AM
Hi. Today I intercepted a letter to my disabled elderly brother from PUBLICATION BUREAU GB & NI. Do you remember taking part in a telephone survey? Blah blah.....you have been allocated one of the cash prizes below, blah blah..... instructions were to call, text or write to: 09061593305, WAVED to 88810
Tina
- 11-Aug-17 @ 9:55 PM
I have been sent dozens of their LYING mail. To me these scum are the lowest form of life. They prey on people"s lives, I wish I could find an email address for them to tell them exactly what I think of the LOW LIFE. I have just today sent a choice message in one of their return envelopes, Lets see if they have the guts to answer me. The sooner something is done about these outfits the better./
trant
- 19-Dec-11 @ 2:39 PM