The Telephone Quiz Scandal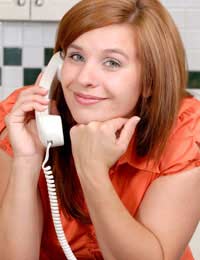 The British public's passion for competitions has always been a target for scammer abuse, but 2007 saw it defrauded by someone closer to home - its beloved TV and radio.
Phone-In Fraud
Investigations over the course of 2007 revealed that the UK's main TV and radio stations were all responsible for defrauding viewers out of millions of pounds during phone-in competitions.
The first waves of the telephone quiz scandal that would swamp TV and radio competitions appeared in February 2007, when Channel 4's 'Richard & Judy' programme was accused of encouraging viewers to call up to enter its premium rate phone-in competition 'You Say We Pay' despite the winner having already been picked.
Investigations of Fraud
By the end of the year all of the terrestrial TV network stations - BBC, ITV, Channel 4 and Channel 5 - had been subject to investigations of fraud, and a glut of scandalous phone-in shams had been exposed. Popular programmes such as the X Factor, Brain Teaser, Dancing on Ice, Channel 4 Racing, Saturday Kitchen and even the bastion of children's entertainment Blue Peter had all been found guilty of deceiving their audiences.
Some of the shows claimed that phone-in fixes were the result of technical errors, such as when Blue Peter used a girl visiting the studio to pose as the winning caller live on the show and thereby deny 14,000 genuine entrants. Others programmes were found to be more shameless.
You Call, You Lose
Broadcasting watchdog Ofcom found that, whilst employing a bogus winner selection, the phone-ins 'You Say, We Pay' and 'Deal or No Deal' generated £25.24m in revenue for Channel 4.When 'You Say, We Pay' was suspended in February, 2007, it was found that for close to two and years, almost half the entries had never stood a chance of winning.
Each day at three different times Richard Madeley and Judy Finnigan would invite viewers to enter the competition, but Ofcom's report revealed that the phone operator had on average already submitted the finalist shortlist by the second request. Almost 3 million callers paid over 2 million pounds for a chance to appear on 'You Say, We Pay' without a hope of ever winning.
Another guilty party was BBC's 'Saturday Kitchen', which encouraged viewers to phone up for a chance to appear on the following week's programme, despite the fact that said programme was being filmed only a few minutes later. Channel 5 was fined £300,000 after their quiz show 'Brainteaser' was alleged to have displayed a fictional winner to one of their phone-in competitions after failing to find a genuine one.
Broken Trust
The fall out from the scandal has been considerable with many of the guilty parties receiving massive – and in some cases recording breaking – fines. Some are attempting to draw a line under a disastrous year by making concessionary measures, such as Channel Four axing of all profit-making premium-rate competitions, the BBC capping all its premium call lines at 15p and with the introduction of various refund schemes.
Nevertheless the effects will be felt for a long time yet, not only with the many competition investigations still outstanding, but in the restoration of the public's faith in the UK's broadcasting institutions. The director general of the BBC admitted they had made some 'serious errors of judgement' but said they are making every effort to try to restore the public's trust, stressing that it is this that lies at the heart of the BBC's work.
You might also like...