Scams and How to Avoid Them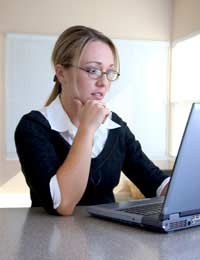 It is always a thrill to get a phone call, email or letter informing of a competition win, but increasingly this joy is being tarnished by winning messages that are not what they appear to be.
Exercising Common Sense
Compers can be a ravenous bunch, forever on the prowl for their next winning fix, but sometimes this hunger can consume common sense, making the comper vulnerable to the devious schemes of con artists.
The best method of side-stepping the scams that plague the comping world is just to always exercise some cool, calm common sense. In a field like as competitions, where big prize wins and hysteria are common place, it's so easy to caught up in the moment and be taken in by a sneaky scam.
If a letter appears on the doorstep announcing to the householder that they are the lucky winner of millions of pounds then it pays to stop a think for a moment before getting too excited. Did I enter this competition? Do I recognise the promoter? Who has ever heard of someone winning an incredible prize without even entering a competition? 'If you didn't enter it, you didn't win it' is a wise and trusted motto of caution for many compers.
Prizes Don't Cost Anything
By their nature prizes are not bought but awarded, and so under no circumstances should a winner have to pay more than the cost of a stamp to receive their prize. Surely if a promoter needed an 'administrative fee' to process a prize they could take the amount out of the winnings?
Those 'winners' who receive notice through letterboxes or email inboxes claiming that in order to receive their prize they must first pay a tax or administrative fee by either sending a cheque or their bank details, should beware. It is an accepted part of comping that a fair amount of losing goes on, but what is not acceptable is when someone wins at a comper's expense.
The Advertising Standards Authority attempts to monitor all promotions that are sent through the post, but unfortunately they can't keep track of every one and so some scams still manage to slip through the net.
Filtering the Mail
Compers can do their own bit to filter the mail and telephone calls they receive. This will help deter scamsters and may even save a few precious marbles and hairs into the bargain!
To prevent telephone canvassers from ringing up, people can register with the Telephone Preference Service. To avoid junk mail there is a similar service titled the Mail Preference Service, which is run by the Direct Marketing Association trade body and keeps files of those who don't like receiving such post.
Reading the Small Print
An increasingly familiar scam problem in the comping world is that with the scratch card. Stories abound about people winning on such a card and spending over £10 making long premium rate telephone calls in an effort to obtain the necessary prize code.
With scratch cards and many other similar competitions the best method of avoiding the exorbitant costs is to read the small print. Often buried within the tiny text is a term and condition stating that claim numbers can be acquired by the 'no purchase necessary' postal route.
Text Message Scams
As technology advances, so do the types of scams that people encounter. A relatively recent phenomenon is that of the text messaging con. A familiar story is of a text urgently imploring the recipient to contact a telephone number to claim a cash prize from a recent prize draw.
If the phone owner is sufficiently tempted to respond they will find themselves waiting for an age on a premium rate line and if there is indeed a money prize at the end of the ordeal then it more than likely will be worthless money-off vouchers. It is not even worth sending a text message response because they will often find themselves subsequently subjected to a glut of dirty text messages. The original message would have been a test to see if a randomly generated number was an active one.
As ever the best advice is to exercise extreme caution - no one wins competitions without entering them in the first place.
You might also like...