Safe and Fun Children's Competitions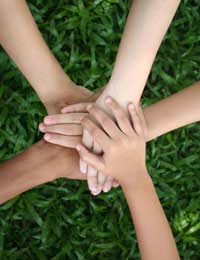 Competitions are often only made available to adults and this is because of the misconception and often bad reputation that comes with competition. Gambling is of course something children should not be encouraged to take part in and unfortunately the online gambling world has put a negative aspect on the young entering competitions online and other outlets.
Although many parents feel competitions are dangerous and hold a certain level of risk, many competitions actually cater for children and can be a fun and entertaining experience when applied in a safe and controlled atmosphere.
Competitions can actually encourage children to take on hobbies or learn important values. Children's competitions usually encourage some sort of hard work ethic or completing a task to receive a prize which actually teaches children that hard work is important and very rarely do receive things for nothing.
Learning with Competitions
There are also a variety of competitions, especially online, that actually provide learning sessions in the form of a competition. Such as, complete this mathematical problem and win a prize. As long as the child or children are accompanied by an adult it can be a productive and educational experience for them.
Prizes on Offer
Another positive of children's competitions is the prizes on offer. Prizes can often be educational of motivational such as a certain book, a trip to a zoo or telescope for star watching. These incentives often encourage children to try harder at school and can help them focus on certain subjects or specific topics.
Parental Support
As with all online areas it is always safest to scan the web for appropriate competitions before allowing your child to enter and take part in any online competition. Pick out relevant and appropriate competitions and make notes of the website addresses (URL). This way you can come back to them at a later stage.
Competitions to Enjoy with Children
Educational competitions can be found online and these are a great way of spending some productive time with your children. However, you could also take them to some of the lighter competition activities like Bingo. Some Bingo halls have children nights and this can be a great way to encourage counting and focus while enjoying a day or evening out.
Setting Up Your Own Competition
One of the safest and simplest ways of getting children to take part in competitions is to put together your own. This way you can incorporate the interests of the children and make it as fun and interesting as you like. It might be a good idea to pick a school subject and create a fun and interesting quiz to play. This also mean you can choose the prize and make it as appropriate and relevant to the group of children as possible.
As long as the children are safe from outside risk and the setting of a competition is monitored by a parent or guardian then competitions online or other can be a fun and enjoyable experience for all those involved.
You might also like...