Good Competitions for Beginners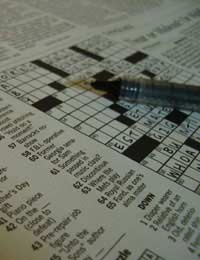 Due to the vast selection of competitions available it is worth thinking about what you enjoy and how you would like to spend your time. You may want to enter newspaper competitions such as crosswords or soduko, or you may prefer online skill competitions. Starting with competitions that relate to hobbies and activities you like is always a good idea as this helps you understand the principles of comping and whether it's for you. Here are some of the popular competitions that people often start out with:
Crosswords
Crossword puzzles have been around for years and years and are a global favourite when it comes to competitions. Crosswords can be found in newspapers, online and even whole publications filled with only crossword puzzles. They have been an enjoyable past time for centuries and have always been one of the favourites amongst compers. Try entering a few through a national newspaper as this is a safe and easy way to get started.
Photography Competitions
Photography competitions are rife throughout the comping world and spark creativity amongst those wanting to enter a different type of competition. Whether you're a seasoned photographer or a novice, photography competitions can be a fantastic way to use your talents or improve on something you thoroughly enjoy. Many photography competitions come with very specific photo requirements, so ensure you read through the requirements and produce images that the competition organisers are looking for; otherwise you may enter a fantastic photo that has the potential to win but because you did not follow the competitions requirements the judges disqualify the photo.
Quiz Competitions
A popular competition for beginners is the quiz. Quizzes can be found on almost all comping platforms such as television and online. Many of the quiz television programmes offer the viewer a chance to win a prize by answering a simple question. These can be extremely rewarding for compers, however, be aware that entering these competitions can cost you a considerable amount through telephone costs. The alternative to this is to enter for free on the television channels website. Online quizzes are extremely popular and for all those who enjoy general knowledge questions or specialised topics will almost definitely find something they are looking for. It is advised that beginners start with some of the more well-known companies such as popular TV programmes, as this will avoid any risk of being scammed.
Writing Competitions
Another creative type of competition is writing competitions for those who enjoy writing and story telling. Much like photography this area of competition involves a certain level of imagination but is fantastic for those wanting to express themselves or use their writing skills. A writing competition usually asks for a short story or poem but the briefs can be extremely broad. It varies from competition to competition but many ask you to write about a specific topic or subject. However, you can find competitions that are looking for stories or poems on almost anything. The prizes vary but many of the writing competitions offer to publish your story or poem if you win. In some cases competition winners are offered substantial prize winnings.
You might also like...