Success Stories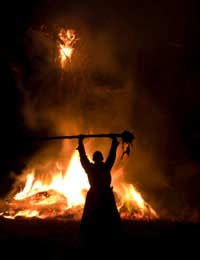 Stories of others' wins help inspire compers to not lose faith in their search for the grand prize and a breath of that intoxicating smell of success.
Crisis of Confidence
It is the romantic notion of fulfilling fantasies through a divine twist of a fate and not a lifetime of hard labour that attracts so many people to competitions. Most soon discover that it isn't so easy after all and quickly become disenchanted, deciding that the winners must not be normal like them but exceptional in some way, or not even exist, before accepting that their lot is probably hard labour after all. It is at this moment of confidence crisis when success stories come into play.
Motivation! Motivation! Motivation!
Success stories are tales of romantic dreams being fulfilled with a competition win and are designed to inspire and motivate people to enter future contests. The stories exist to show that there are people out there winning these competitions and having their lives changed as a result. They are also typically written in a first person down-to-earth style to show that it is normal everyday people that win these competitions.
Heart Warming Inspiration
The stories are heart warming tales of good things happening to good people. For example an honest good-natured young woman with simple hope and dreams but without the privileges to realise them, might take a chance on a competition much to the misgivings of her fiancé, "no one ever wins those things," he'd scoff. But she shows him by winning a dream honeymoon for them both on an exotic island, and they have an incredible time and it marks the start of a beautiful life together.
Rarely will a story tell of a wealthy middle-aged man who wins a large sum of money but blows it all on booze and gambling, because although this will certainly have happened, it highlights the sometimes disastrous effects of winning and will not offer much motivation to people losing faith in competitions as a means to success.
Comping Success Stories
Comping success stories differ from the traditional prize draw tales in that their aim is not to get people to enter one life-changing competition but to keep on entering them. The win doesn't make them think that at this one moment they were touched by a celestial force but that if they just keep entering they will keep on winning these fantastic prizes. "I just look at my photos from my prize winning weekend break in Paris," one winner might say, "and I know with patience and determination I will keep on winning!"
Propaganda or Inspiration?
It is easy to be cynical about success stories and dismiss them as fabrications that serve the interests of the promoters by peddling romantic dreams to an audience starved of excitement. Although there is undoubtedly some truth in this idea, to dismiss their value completely would be very wrong.
When anybody is working towards a target, whether it's losing weight or training for a marathon, it helps to focus on the ultimate goal. For example a beautiful dress that is still two sizes too small might be hung up on the wardrobe door to remind the dieter that if she keeps focused she will soon be able to show it off in all its glory. Success stories work their magic in similar ways, inspiring those compers going through quiet spell that they can't give up and that it will ultimately be worth it in the end.
You might also like...