What is Comping?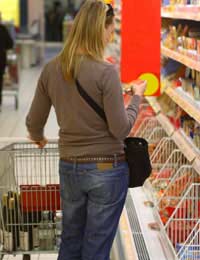 The excitement of competition is all part of human nature, and so it's no surprise that entering competitions has become a popular pastime for a great many people, even inspiring its own name – 'comping' – and its own community – the 'compers'.
The Comping Culture
Human beings' natural lust for winning has meant that prize-winning competitions have become a normal aspect of everyday life – from the summer fête tombola, an exotic holiday prize draw to a flutter at the Grand National or a Saturday lottery ticket. This popularity has led to the emergence of a hobby sub-culture for people who enjoy the excitement so much they have made it a part of their everyday life.
What is Comping?
Someone who has a regular night at the bingo and fills in a pools coupon every Friday is not an unwitting comper. The art of comping is the entering of free competitions such as prize draws, slogan tiebreakers and crossword puzzles as a committed activity. Veteran compers typically enter at least 30 competitions a week, faithful to the mantra of 'you gotta be in to win it.'
These competitions are typically promotional tools that have been created for many different reasons. Whether it's to advertise a new product or company, increase sales, direct traffic to an internet site, collect marketing data on their customers or promote brand awareness, they all play on this characteristic love of winning. It is seen as a 'win win' situation because the promoters spark a great interest and sales with their prize competitions and the compers happily scoop up the prizes!
These promotional competitions also offer a realistic chance of winning, and this is one of the main factors responsible for the appearance of the comping culture. Compers are winners - they have won a prize and acquired a thirst for more. With jackpot odds of 14 million to 1, the National Lottery would only ever be a culture of losers and that hardly makes for an inspiring hobby.
Is Comping Gambling?
With their shared passion for winning, many see little difference between compers and gamblers, but by professing to be a 'free' pastime, compers instead see their hobby as merely a bit of light-hearted fun that avoids the darker realms associated with gambling money.
Like gambling, comping may sometimes offer the chance to win money prizes, but more often it is a dream holiday or a new car, computer or picnic hamper that inspires the compers to enter, firing their imaginations in a way the single-minded pursuit of money does not.
Is Comping Really Free?
With anything free there is usually a catch and comping is no different. Comping is largely based around promotional competitions that require the entrant to buy a product before being able to enter the competition it advertises. The 'free' competition therefore comes at the price of the item being purchased, whether it's a breakfast cereal, magazine or a soap powder.
Many compers are happy to alter their shopping habits according to what competitions are available but there are others who dislike being manipulated by invisible marketing forces. Ultimately whether this catch is seen as a negative is purely down to the individual. The fact this method of promotion is as popular as ever clearly shows that there is a large number of people willing to make that sacrifice.
Comping Communities
Fitting to its rather fluffy and affectionate name, comping can be a friendly and sociable activity - seasoned compers share their prizes with friends and family, and are even part of the many comping communities and clubs set up to allow members to share their tips and enthusiasm with like-minded souls.
You might also like...