Unusual Competitions to Enter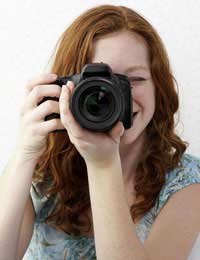 With so many competitions being organised it's no wonder some of these competitions have become quite unusual. The variety of competitions available means that more and more strange competitions are being organised to entice and interest the user. These types of competitions are few and far between and often are not around for very long but can be fun to those who are a little bored of the average online competition. Here are dome of the more popular unusual online competitions that have been available to compers over the years:
Most Interesting Photo Competition
The most interesting photo competition often graces the online comping world and offers compers the chance to submit the most unusual, strange or weird photo they can take or own. This can be anything from UFO sightings to people performing incredible tricks. This has become quite a difficult competition to monitor and judge. Many people now have access to image manipulation software, which can take the fun and motivation out of the competition. However, compers are often good sports and provide legitimate photos of interest. This is a great competition for those who enjoy the wacky and unusual.
Video Uploading Competitions
Similar to the interesting photo competition except video uploading is the format for this competition. The subject matter can vary from cooking to acting and everything in between. The video upload competition has become extremely favourable amongst compers because of its engaging format and ability to showcase things of interest to the comper. Submitting video has become a part of everyday life in this technological era and the competition world seems to be embracing this new found trend.
Break the Code
Not such a new competition but often unusual never the less. Break the code competitions can take different skills and provide very different challenges. Often the code will require the comper to decipher a cryptic message or set of numbers. The difficulty levels vary but it is possible to find extremely difficult code breaking puzzles that even some of the greatest minds in the world struggle with. At the other end of the scale, it is possible to find simple mind games such as word jumble competitions.
Online Computer Games
Thanks to the internet it is now possible to play a variety of computer games, like the games available on popular consoles, online. Many of these games have been used as competitions and promotion tools. The type of games you can play range from shooting/aiming games where you need to aim the target and fire at certain images – if you hit all the required targets you are put through to the competition prize draw. Other games include sports competitions where you are required to score a goal, point or get a certain distance. The introduction of these games has opened up competitions to a whole new audience of online gamers. Around the globe people play online games and now the comping companies have honed in and are now providing competitions that provide well produced interactive games.
You might also like...