Losing Everything Through Gambling: Case Study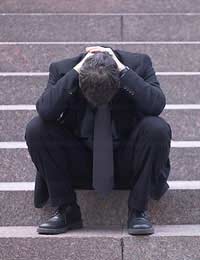 At 12 years old Ian Gatling was understandably excited about his first visit to the local dog track with his grandfather John. The passion that Ian's granddad had for the dog track quickly rubbed off on Ian and by the time he was 18 Ian was a regular at the historic Wimbledon dog track in South London.
At The Beginning
Ian would make a few small bets and sometimes leave the venue with a respectable amount of profit, 'I remember the first time I won £80 off of a £3 bet, the exhilarating feeling of obtaining this money from the simple action of choosing a dog was something I had never experienced before and it immediately had me gripped. It was a rush I liked and felt I needed to experience again'.
At 20 years old Ian had gained a plumbing qualification and was earning a decent income for someone of his age. He had money to spend and spent a lot of time at the dog track where he would sometimes win and quite often loose. 'At my age I was earning a fair amount of money compared to some of my friends and this I think made me less aware of how much I was actually gambling'.
Becoming an Addiction
Ian's gambling started to become a problem when he began taking up other forms such as sporting bets, horse racing, scratch cards, fruit machines and his main addiction, the casino. Research suggests that most gamblers have something called their 'problem form' of gambling. In Ian's case it was the casino. 'I had a casino 5 minutes from where I lived and after the first few visits I swapped the dog track for the casino, which unfortunately was the beginning of a terrible addiction'.
At 27 Ian had married his long-term girlfriend Susan, which was followed, one year later, by the birth of a baby girl named Emily. Ian was still making good money but his gambling habits were quickly spiraling out of control. When Ian had spent all of his wages on gambling he was forced to obtain credit cards and loans from the bank, each time thinking a big win would help him out of his rut. 'I kept saying to myself when Emily is born I'll give up gambling and focus on buying a house instead of renting a cheap one bedroom flat but instead I just spent more and more time at the casino or down the local bookmakers…I realised I had a serious problem and couldn't escape it'.
Ian's addiction eventually forced Susan to leave with Emily who moved back to her parents. Ian was now over £40,000 in debt and was officially bankrupt. He was evicted from his flat and at 31 had to go back to his parents where he struggled to deal with his crippling habit. 'I went back to my parents and sat in my old room and cried for about 3 hours straight. I realised I had completely screwed my life up and I had to get help. Luckily my parents were very decent people and helped me seek the right kind of help and stuck by me at a time when I felt there was no way I could sort my life out'.
Road To Recovery
Ian started attending his local Gamblers Anonymous meetings, which at first didn't have much of an effect. 'I felt the meetings were silly, I kept thinking these sort of meetings are what alcoholics and drug addicts attend. However, after pinching £5 from my mums purse to go down the bookies and gamble with, I realised I was no different and started taking the meetings very seriously. Hearing other people in the same position as myself was comforting and made me realise that I wasn't the only one going through this'.
After a year and a half of meetings Ian had managed to kick his gambling addiction and was back on his way to leading a normal life. He was providing for his daughter and began saving for a deposit on a flat. Ian says he worries that he might slip back into gambling but knows to take one day at a time.
You might also like...