Entering and Winning Short Story Competitions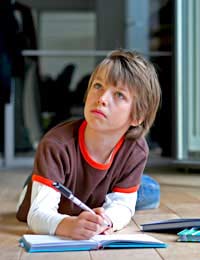 The short story competition has been a favourite amongst compers and creative types respectively for many years. The competition is often fierce for short story competitions and the level of expertise and skill vary dramatically. However, this is no reason to avoid entering and the beauty of the short story competition is it is (usually) available to everyone and anyone. A background in writing and story telling, although useful, is certainly not essential and many participants are often surprised when they win.
Available to All
The immediate thought that runs through peoples minds when they consider entering a short story competition is 'I'm no writer' and the lack of confidence is usually the deciding factor. This of course is not the case and many short story competitions encourage inexperienced writers to enter. It is often the unskilled writer with something to say or someone who creates a riveting story with no writing experience that wins the competition.
The competitions are usually looking for new talent so if you feel you would like to try a writing competition search through book stores, in publications or online and you should be able to locate a variety of short story competitions that cater to your level and interest.
Writing a Short Story
Before you begin writing your short story, ensure you read through the competition rules and regulations. In order to win the competition it is essential that you fully understand the requirements and boundaries of the competition. There may be several terms and conditions and you might have to write about a specific topic, subject or place.
This can be daunting but try not to let these barriers affect your writing or the creative process. This is after all meant to be enjoyable and not a chore. If you are struggling with the topic or subject, try to find inspiration from other people and places. Brainstorm and try to come up with an interesting concept.
If the competition allows you to write a short story on a subject or topic of your choice, pick something that means a lot to you as this will help you connect with the story and provide you with plenty of meaningful material.
The idea of short story writing competitions is to create an interesting and gripping tale or narrative that will entice readers and bring attention to the competition organisers. However, this can over complicate things so try to keep your story simple, direct and fluent. Although some short story competition judges turn a blind eye to grammar and spelling it is advised to ensure that the sentences are as well written and grammatically correct as possible. This can be easily achieved by asking a friend or family member to read through and to spell check it through a computer. Judges will take away points for sloppy writing.
Submitting your Short Story
Once you feel confident with your short story and have read it several times scanning for any possible mistakes, it is time to submit your story. Ensure you read the terms and conditions one final time and always adhere to the submission requirements. If it asks you to send it by post don't email the story. Make sure you send it correctly or you may be disqualified and you would have ended up wasted your time.
You might also like...