Brain Fitness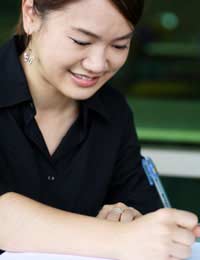 Just as physical exercise keeps the body toned, strong and healthy, mental exercises like crosswords and puzzles help the brain stay young and sharp.
Puzzling Through Old Age
Recent scientific studies in the US have shown that exercising the brain can help to slow and protect against age-related mental decline. Conclusion from the tests on over 2,000 volunteers aged over 65 found that people can lower their dementia risk by 7% just by doing a mental activity like a crossword puzzle or board game once a week. The risk of dementia was lowered by 47% in the subjects who completed crosswords four days a week.
This is very heartening news for those compers who enjoy nothing better than sitting down with crossword competition and cup of tea, or anyone that likes to earn their prizes with a bit of mental agility, whether it's a crossword, word search or a tiebreaker. It means that they are not only keeping their postie busy but they keeping their brain healthy - a reassuring thought when that prize notification isn't there waiting on the front door mat!
Although common belief would think otherwise, the mental decline associated with aging, as typified by loss of memory and sluggish thinking, is not an inevitably of getting old. The brain starts to slow and act less responsively when life slows and the number of mental challenges with it. Skill-based comping gives the brain a regular fix of logical stimulation to keep it on its toes.
What is Brain Fitness?
The term 'brain fitness' refers to a person's ability to deal with the mental strains of everyday life, whether it's in absorbing information, understanding relationships or developing successful plans and conclusions. Whereas aspects such as stress, anxiety and depression all help to reduce a brain's fitness levels, positive lifestyle habits such as physical exercise, sleep, nutrition and mental stimulation all aid in raising and maintaining a brain's fitness.
Stimulation Not Routine
Although the brain no doubt enjoys doing a regular crossword, it does also appreciate a change every now and again. Playing the same games all the time will lead to routine, dulling the brain as opposed to stimulating it. Also playing the same game all the time means the same cerebral circuits are being exercised, leaving the rest to gather dust. Compers should therefore always try to include as many different types of competitions into their schedule as possible to keep the hobby from becoming a brain dulling routine. Even reading the small print keeps the brain stimulated!
Beyond the Comping World
In order to keep the brain young and able to bound around a crossword grid or wrestle a slogan tiebreaker to the ground, this concept should extend into life beyond the comping world, for instance in exploring new games and activities. In what he describes as 'mental aerobics', a leading neuroscientist in the US recommends people take up pursuits like learning a new language or writing with the opposite hand.
The important thing is to be involved and open to all stimulation through discussion, interaction and confrontation, and to avoid routine and monotony in our everyday lives. Monotony creates mental and emotional lethargy and resignation, and ultimately affects the fighting comper spirit.
You might also like...