Winning at Sports Betting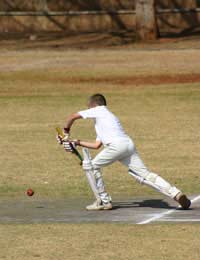 The rise in popularity of betting on sports like football and cricket has seen a new culture of gambling emerging – one that is fun, open to all and free from social stigma.
The New Culture of Sports Betting
At one time 'sports betting' or 'fixed odds betting' would refer to a little flutter on the gee-gees – charming parlance for betting on horse racing – but now it takes in all types of sport and anything that can be bet on, such as predicting the Christmas No.1 or the next celebrity birth. Horse racing nevertheless still rules the roost as the ultimate gambler's sport, but competition is strong from football and cricket.
Gambling is not the seedy preserve it once was, as now people of all ages and cultures enjoy putting a small bet on a sporting event without concern for their moral wellbeing. It may be still illegal across most of the U.S. but it is open season in large swathes of Europe, where bookmakers are licensed by the government. And with bookmakers on every high street, satellite racing channels, a myriad of betting websites, television and radio coverage and in-depth information about all sporting contests, the culture of sports betting is inescapable.
Calculating the Odds
Betting on sports is so exciting because it is not a science, there are too many imponderables to ever be able to predict what will happen with any certainty. At the same time it is not entirely random exercise either, there is enough predictive information for bookmakers to assess the likelihood of a particular result, and calculate their odds.
A bookmaker's odds are not simple predictions based on chance, but assessments based on a series of probabilities, such as form and injury. It is normal practice for a bookmaker to price up a book so that whatever the outcome they will always be up. The sum of probabilities for all potential outcomes will be over 100% and that excess will be pocketed as profit.
The British Fractional Odds System
Unlike in the US where 'moneyline' odds are favoured, and Canada and mainland Europe where decimal odds are the choice, the United Kingdom and Ireland employs the traditional 'fractional odds' for its sports betting.
These show the net total that will be paid out to the winning bettor in relative to their stake. For example '10/1' (read aloud as "four to one' or, less commonly, "four to one against") would mean that a winning bet of £1 would stand to win £10, a £100 bet would win £1000 and so on. If bettor does win then they receive their stake money back in addition to their prize money, so in return for a winning 10/1 bet of £1, the bettor would receive back £11.
Advice for Happy Sports Betting
Everybody has their own personal gambling techniques and limits that they live by, but the two golden rules of gambling are to only bet what one can afford to lose and never chase ones losses. Even the smartest gamblers have off days and come away down, but they know there is always another day.
Most sports bettors use gambling as way of spicing up a particular contest and so the bet should be a positive prediction and not, for example, a self-defeating goalless draw.
A good piece of advice is to know the sport, and not bet on a game solely using the bookmaker's odds. Sports betting has a credibility over most forms of gambling in that a good knowledge of the subject can sometimes go a long way. A bookie's odds are, for example, are based on statistics and numbers and not knowledge. An expert or just someone with a keen eye for detail might spot decisive aspects to a sporting event not considered in the bookie's odds, and then profit from their misjudgement. An experienced bettor effectively pits their own odds against those of the bookie.
Nevertheless another method of succeeding at sports betting is to employ the opposite method and think like a bookie. This is a different mindset that avoids being caught up in the emotions and entertainment of a sporting event and focuses solely the cold hard fields of chance, odds and probabilities.
You might also like...