Social Comping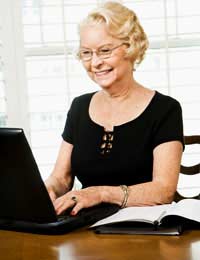 Considering the competitive nature of the hobby, comping is a surprisingly social pursuit that provides ample opportunities for compers to share stories, advice and back slapping.
Dropping in the Local
Local comping clubs provide an excellent way for people to swap entry forms, brainstorming tie-breakers and just get together to have a gossip. Such gatherings are also a great motivating force, with other members providing encouragement, success stories and good humour to get the moping strugglers through their unlucky spells.
There are an incredible number of comping clubs scattered across the UK from the highlands of Scotland to the rocky shorelines of Cornwall. Some are recent foundations whilst others are well-established such as the northwest England's Wigan Comp Club, which has been on the scene for over 20 years. Some are well-organised affairs with over 20 members whilst others are just a few comping pals getting together in a pub for natter every month.
A Typical Comping Club
The midlands-wide membership of one Birmingham club, for instance, meet on the third Wednesday every month in the function room of a social club, with each just paying 50p towards the room hire. The group also reserves a couple of nights of the year for non-comping social activities, such as a Christmas meal.
The meetings themselves usually involve taking along a mass of entry forms and accompanying qualifiers and sharing, exchanging and even drawing lots for them. Members also take it in turn to declare their winnings and discuss internet competitions as well as many other topics.
Finding the Local Comp Club
As well as listings in local magazines and newspapers, a variety of specialist comping magazine provide info on finding a local comp club. Comp club websites provide lists of a number of clubs in the British Isles and also encourages organisations to contact them to request that their club be listed.
Those that are unable to find a local club could even consider starting their own up. There is, for instance, a yahoo internet group called 'Comp Club Organisers' that as well providing advice on how to get started, is also dedicated getting all those independent little comp groups to keep in touch, swap ideas for meetings and even get together for inter group gatherings.
Online Comping Communities
For those who prefer to socialise online, there are numerous internet comping forums residing in all corners of the globe.
Their aim is to provide comprehensive listings of all the competitions going on in a particular area, whether it's from magazines, newspapers, confectionary wrappers or TV and radio, in order to save members the impossible task of discovering them all for themselves. They also often cover any legitimate opportunity to get a hold of freebies or earn money doing tasks relating to competitions and promotions, such as marketing surveys.
Forum discussion topics can include separate sections for all the varieties of competitions, from international to children's to web competitions, to sections on scams people have experienced, tips and techniques and details about comping gatherings in the real world.
The best forums are those not run by a company with a vested interest in its populace, but those run by the people for the people. As a community forum it is the membership that provides all this information and the membership that benefit from it. But why reduce the chances of winning a competition by letting everybody know about it? Because in return one gets to hear about several more exciting competitions and also just because of that curiously convivial comping spirit!
You might also like...