Sending Postcard and Paper Competition Entries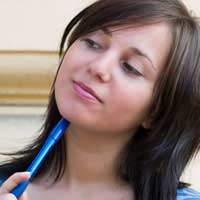 In the world of snail mail competitions there is ample opportunities for improving chances of success by stamping some individual charm onto an entry.
The Tiniest Details Make All the Difference
In comping there is often very little to choose between the many entries, and the tiniest details can prove the decisive difference between a winning entry and a losing one, particularly for the non-skill competitions. Serious compers therefore take extra care over any aspect of their entry they can influence, unwilling to leave their bid for success solely in the hands of chance.
Unlike the internet, where an entrant's distinguishing quirks are largely unable to surface, postcard and paper entries still allow an entrant the opportunity of giving their entry a greater chance by employing various techniques to attract the judge's eye.
Extra Effort or Judge Manipulation?
There is some debate amongst the comping community about the design of entry postcards and what appeals to the judges. Many feel that the more eye-catching the card, whether it's a picture postcard or one that's been personally decorated with coloured pens and stickers, the greater the chance it will be picked out by the judges. Others believe that any obvious attempts to jazz up an entry will be seen by many judges as cynical manipulation and a sure sign of comper tactics, and be promptly cast aside.
Homemade Charm
There is a creative section of the comping community who like to make their own cards. Not only does this make their entries unique and striking but it saves money on postcards too. Such cards are made using sheets of coloured card, old greetings cards or even cereal boxes and are best cut into traditional postcard shapes. Inevitably there's always compers who get carried away and make stars and various wacky irregular designs, often to the indifference of the judges and irritation of the post sorting office.
Picture Postcards - Bold but Subtle
The best method is probably still to employ some decorative aid but just not at the expense of subtlety. A picture postcard is the wise choice, particularly as they are generally a little larger and thicker than the traditional white postcards and so stand out better. An even better idea is to send a picture postcard with a design appropriate to the competition prize. For example a photo of the Eiffel Tower might be a nice touch for a prize weekend trip to Paris - that is unless it's taken to mean the contestant has already been!
If picture postcards spell expense, then a freebie option is to pick up the free postcards that can now be found in bars, restaurants and cinema foyers. These are all adverts of some kind so it's worth choosing cards without too much advertising text on the plain side, and ones that do not advertise a rival service to that of the promoters.
Nevertheless as a general rule the larger the promotion the less effect decorated postcards have on the final decision. Most important is that the postcard is a good quality one that will stand up to any competitive scuffling whilst in the post.
Paper Entry Standards
It almost always best to send entries on postcards but when a letter entry is requested or appropriate then these are written on A5 sized paper, in clear block capitals and enclosed in brightly coloured envelopes.
Written or Printed Entries?
Individualism is effectively stamped out in internet competitions, but with postcard and paper entries is often encouraged. For this reason it is best to hand write entries rather than print them it. It makes them look more personal and less professional, and in this age of computers it's more heartening than ever to see somebody take the trouble to handwrite something. In some competitions they even stipulate that only handwritten entries are allowed.
Nevertheless handwritten entries must present all the necessary information very clearly and legibly, otherwise typing is probably a better option. It is not worth forsaking a chance of winning, by testing a judge's tolerance for scruffy, unreadable entries.
Best Delivery Times
As a rule, there should be no benefit to when a postcard or paper entry is sent as long as it is in before the deadline date. Second class post should be given three working days to allow delivery.
There are of course various theories about the improved chances of sending entries first or last thing but these are unproven and how seriously they are taken should be left to the discretion of the comper. Nevertheless there is no harm when submitting multiple entries to stagger their delivery over the entry period, thereby ensuring that at least one entry is in that special sack! Although do be wary of 'one entry per household' rules.
You might also like...
V ery usefullinformation, thank you
David
- 27-Dec-11 @ 10:45 PM