Comping Terminology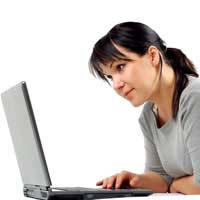 Comping is a kingdom with its own rules, methods and membership and so it's hardly surprising that it has its own code too.
Comper's Code
Comping terminology, or jargon, refers to the abbreviations and slang expressions used by compers, and their use and understanding marks out a comper from a wet behind the ear novice.
The two main expressions are of course 'comping' and 'comper', playful terms referring to the activity of entering competitions as a hobby. Every community needs a name and its membership their own title, so that together they can stand out from the rest and feel like they belong to a like-minded community.
What is a Qualifier?
This competition qualification is the purchase needed to be made for certain promotional competitions. This catch all term could refer to the till receipt (the TR), the 'proof of purchase' or POP, or part of the item's packaging, such as special tokens that need to be collected from several packs.
The Alternate NPN Route
Nevertheless, the appearance of NPN, or 'no purchase necessary', means that entrants don't actually need to buy the product at all. All consumer competitions not requiring any skill to enter must provide an alternate route of entry that does not necessitate a purchase being made. A promotion on a fizzy pop can will likely display an address within its T&C where people can, for instance, write to to request that on their behalf a can is opened and an entry code obtained.
Where Can I Find These T&C?
The T&C are the 'term and conditions', or the small print - a name that derives from the fact that they typically appear incredibly small, adhering to the law rather than any concerns for legibility. They are where a competition's various rules and restrictions reside. These could include the number of entries allowed per person, the closing date (CD) or whether an AIOE entry route is allowed.
What is an AIOE?
AIOE commonly stands for 'all in one envelope' and refers to those occasions when a promoter has several competitions on the go and somebody wants to enter them all and save on time and stamp costs by submitting all their entries in one envelope. Whether this is allowed or not is down to the discretion of the promoter. Nevertheless this method might not be appropriate for FPDs where individual postcard (PC) entries are chosen out of a hat.
What is an FPD then?
An FPD is a 'free prize draw', a competition where neither a qualifier nor any degree of effort is required to enter. Usually all that is required is the submission of name and contact details on a postcard or EF.
An EF?
An EF is an 'entry form', and an OEF denotes an official entry form, but both refer to the standard form required to enter many competitions. Applicants should never use photocopied EFs and also be well practised in the art of writing small but legibly! Entry forms are less common for the more skill-based competitions such as TBs, OOMs or STDs.
TBs, OOMs and STDs?
These terms don't refer to diseases compers are putting themselves at risk of - instead they are the common abbreviations of tie-breakers, order of merit quizzes and spot the difference competions. Slogan tie-breaker competitions even have their own series of specialist terms, the most common of which is the 'chestnut', which refers tothat ever familiar phrase that keeps on making winning appearances despite the judges' constant calls for originality.
You might also like...