About Our Site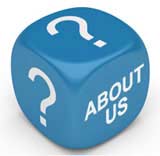 WinningCompetitions was formed to offer a unique reference point on winning tips and rules for competitions.
In today's society competitions present themselves wherever you turn, whether you're in the local pub playing a fruit machine or entering a contest online at work, most people participate in some form of competition.
Entering competitions can be enjoyable, harmless acts of fun when played moderately and to one's limits; they can also, on occasion, benefit the participant greatly. However, there is always a risk involved when taking part in competitions.
Unfortunately scams are proficient in the competition world and many people become victims of carefully planned cons and illegally advertised competitions. Another danger that should be considered is addiction. With so many forms of gambling available and numerous competitions advertised, addiction can creep into a person's life quickly and without them realising.
In moderation the 'comping' world can be an enjoyable and profitable hobby and with the right information and knowledge you can enjoy many highs from this popular pastime.
We have created the WinningCompetitions website to help 'compers' steer clear of the dangers of comping and how to avoid the pit falls you may face when entering a competition of any kind. From lottery winning statistics to the affects of gambling addiction, WinningCompetitions covers a range of topics that will help competition participants and people who enjoy gambling.
The website offers information compiled by our knowledgeable experts and provides facts, real life situations and general information that we believe is a vital tool for anyone interested in competitions.

Related Articles in the 'Site Information' Category...